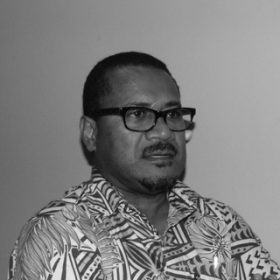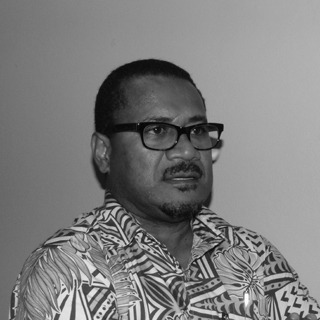 Mr. Eremasi Matanatabu
Chief Executive Officer
Eremasi has over 30 years of ICT experience in Application Development, Software implementation and maintenance in Fiji, Samoa and Melbourne Australia. He worked for Datec for 10 years as a Financial Software Project Manager, he was with Fiji Pine for 7 years as IT manager managing their IT systems and Applications covering areas like Financials, Forestry, HR, Payroll, GIS / GPS and Growth Modeling.
He was also associated with National Bank of Fiji (now Colonial Bank) in development of software which included the Loans Management system and documentation of the Consolidated Life Assurance System.
While at Datec he has successfully implemented and or Project Managed ERP (Epicor and Sage Accpac) Financial Management and Human Resources/Payroll Management, Time and Attendance and other software at Ministry of Health, Reserve Bank of Fiji, Air Pacific, Coca Cola, Air Terminal Services, Airports Fiji Limited, Warwick Group of hotels, Polynesian Airlines (Samoa) to name a few. He has experience implementing in Government, Government Corporations and Private companies and also across major business verticals in Fiji.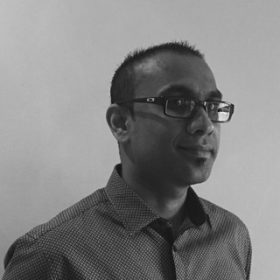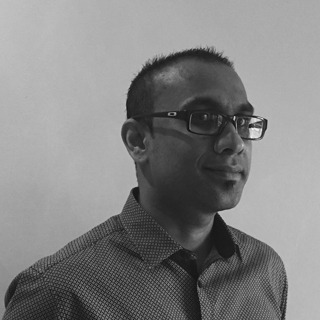 Mr. Navin Lal
Founder & Chief Technology Officer
Navin Lal has 18 Years of experience in Designing, Implementing and Managing Core Server Infrastructure projects in Fiji, Samoa, American Samoa, Cook Islands, Vanuatu, NZ and PNG. These projects were in Manufacturing, Banking, Tourism, Retail, Airline, Land Transport, Council, Mining and Internet Service Provider Verticals.
Prior to joining VirtualFlex, Navin Lal was with Datec Fiji and Datec Investments Group NZ in the capacity of Technical Manager. During his stay with Datec, Navin was involved with the Westpac IBM Outsourcing across the Pacific. He was also in charge of major core infrastructure transitions for Vodafone, FNPF, Air Terminal Services, Punjas Group, Telecom Fiji, Carpenters Group and Tappoos Group of companies to name a few.
Navin Lal is a pioneer to design and implement the Nutanix Platform in PNG/Fiji at Enterprise scale and is also heavily involved in major upgrade of Datec PNG, now part of Telikom PNG, Datacenter and Cloud Offering.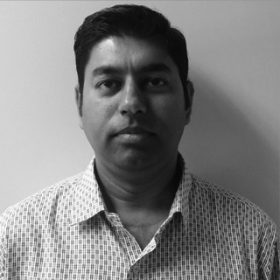 Mr. Deveron Kumar
General Manager Services
Deveron Kumar has 15 Years of experience in the ICT industry in Fiji. He has extensively worked on IBM, Lenovo and HP server hardware in Fiji, Tonga, Solomon Islands and Cook Islands. These projects involved implementing of Hardware, Network Infrastructure, VMWare Virtualisation, Hyper-V Virtualisation, Domain Controllers, MS Exchange and backup solutions.
Prior to joining VirtualFlex, Deveron was with Shop N Save Supermarket as I.T Manager where his role involved implementation of servers, managing and executing IT Projects and maintain the up-time of production system.
Prior to joining Shop N Save Supermarket, Deveron was with Datec Fiji Limited as Customer Services Manager. During his stay with Datec, Deveron has undergone extensive training & certification which included IBM, HP and Lenovo. He also was involved in major infrastructure upgrade projects for Shop N Save Supermarket, Vodafone Fiji, HFC, FNPF, Fiji Electricity Authority and Fiji Development Bank.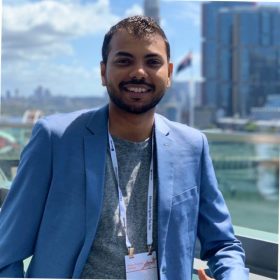 Mr Avishkar Naicker
Senior Network Engineer
Avishkar Naicker has 5 years of experience in the Field of ICT. He has worked on some of Fiji's complex network infrastructures. These Projects included Design/Deployment work with vendors such as Cisco Systems, Huawei Technologies, Fortinet Systems, Barracuda & HP Systems. He also has experience in deploying Virtualization Solutions, providing Backup Solutions as well as Security Solutions. Avishkar has undergone training & certification programs which include Cisco, Microsoft, Fortinet, Barracuda and Trend Micro.
Avishkar was extensively involved in the deployment of active-passive Datacentre's for Fiji Airways, working on their Core Networking and has designed and deployed their Edge Security Solution. Similar projects have been carried out by him with the Fiji Revenue & Customs Services, Fiji Roads Authority, Reddy Group, Outrigger Fiji, Tappoo Group, Motibhai Group, Fiji National University and the P.Meghji Group.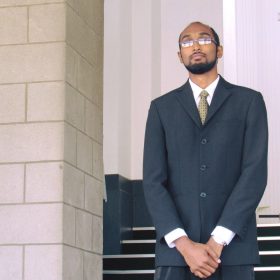 Mr Ravishay Prasad
Senior Systems Engineer
Ravishay Prasad has 7 Year of experience in the ICT industry in Fiji. He has extensively worked on IBM, Lenovo, Dell and HP Server hardware in Fiji. These projects involved Consulting, Design, Deployment and Support of Enterprise Cloud, Virtualization, Hyper-converged Infrastructure, Microsoft Solutions, Virtual Desktop Infrastructure, Data Protection, Disaster Recovery and Cloud Solutions. Ravishay has undergone training and certification programs for Nutanix, VMware, Veeam, Trend Micro and Microsoft.
rior to joining VirtualFlex, Ravishay was with Jacks of Fiji Limited as a Systems Adminstrator where his role involved implementation of Server upgrade and migrations, IT Projects and Network Management spanning over 20 WAN Sites.
Prior to joining Jacks of Fiji Limited, Ravishay was with Fiji National University in the capacity of ICT Lab Technician, Vatukoula Gold Mines as a Systems/Applications Support Officer, VT Solutions as an ICT Engineer and Web Media as an IT Administrator. He has been involved in design and deployment projects for Land Transport Authority of Fiji, Fiji Airways, Post Fiji Limited, Tourism Fiji, Raffe Hotels and Resorts, Fijian Elections Office, South Pacific Tourism Organization, New World Limited, Novotel Suva Lami Bay, Suva City Council, Wakaya Group of Companies, Tappoo Group and Bureau of Statistics Fiji.